Odd Dog Coffee is Northeast Ohio's highest tech food truck, offering a full coffee and espresso bar from our battery powered, big green coffee bus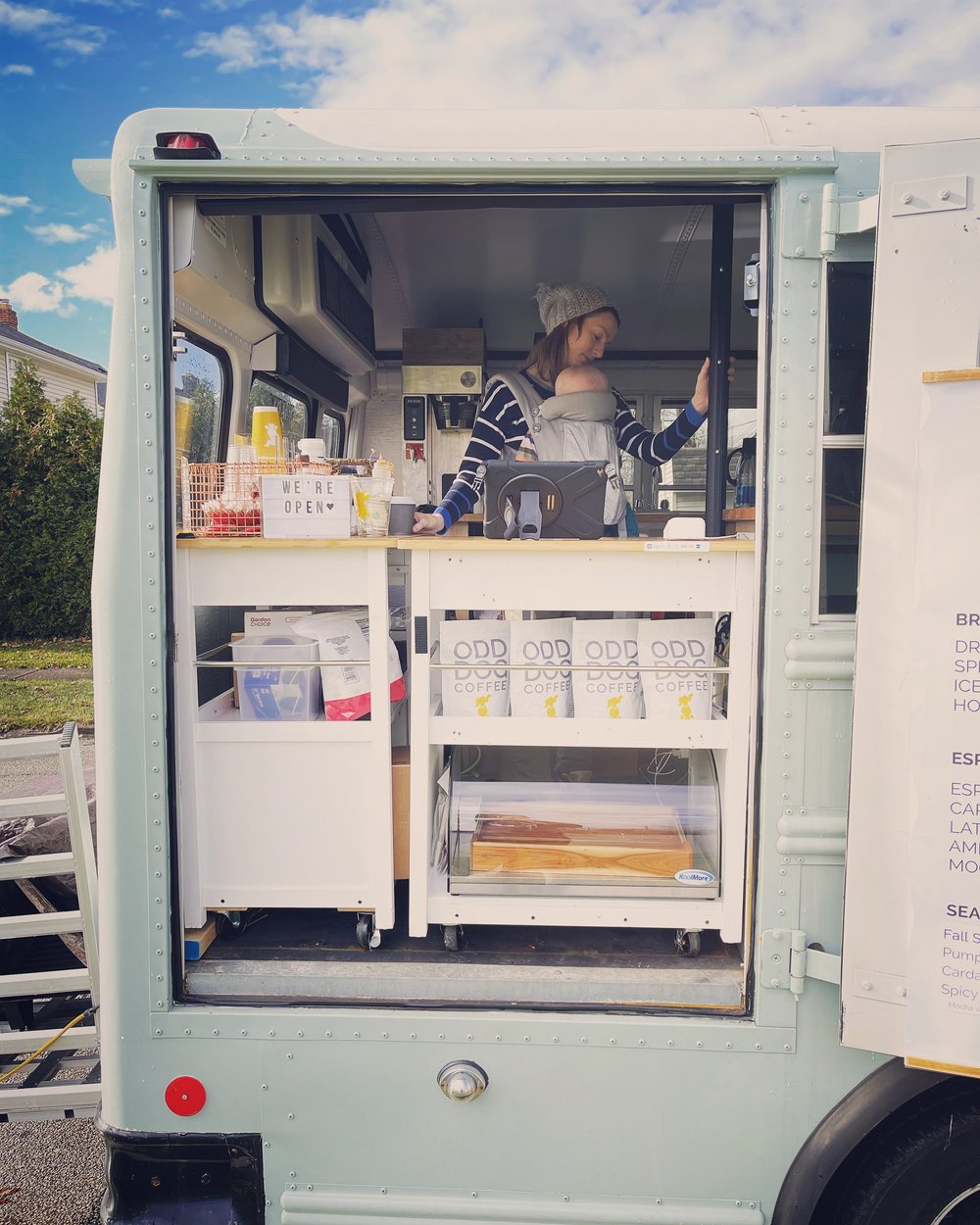 Q: We love your coffee bus, how did you turn it into a cafe?
Thank you! We love it, too. We lucked out with the bus we purchased – there were only two seats to remove because it had wheelchair accessibility features. That allowed us to use a large side door as a ready-made order window, and because there were no seats, it was an open template. A couple of cabinets, a countertop, some sinks, electrical and plumbing and you have a pretty solid set up. It took us three weekends.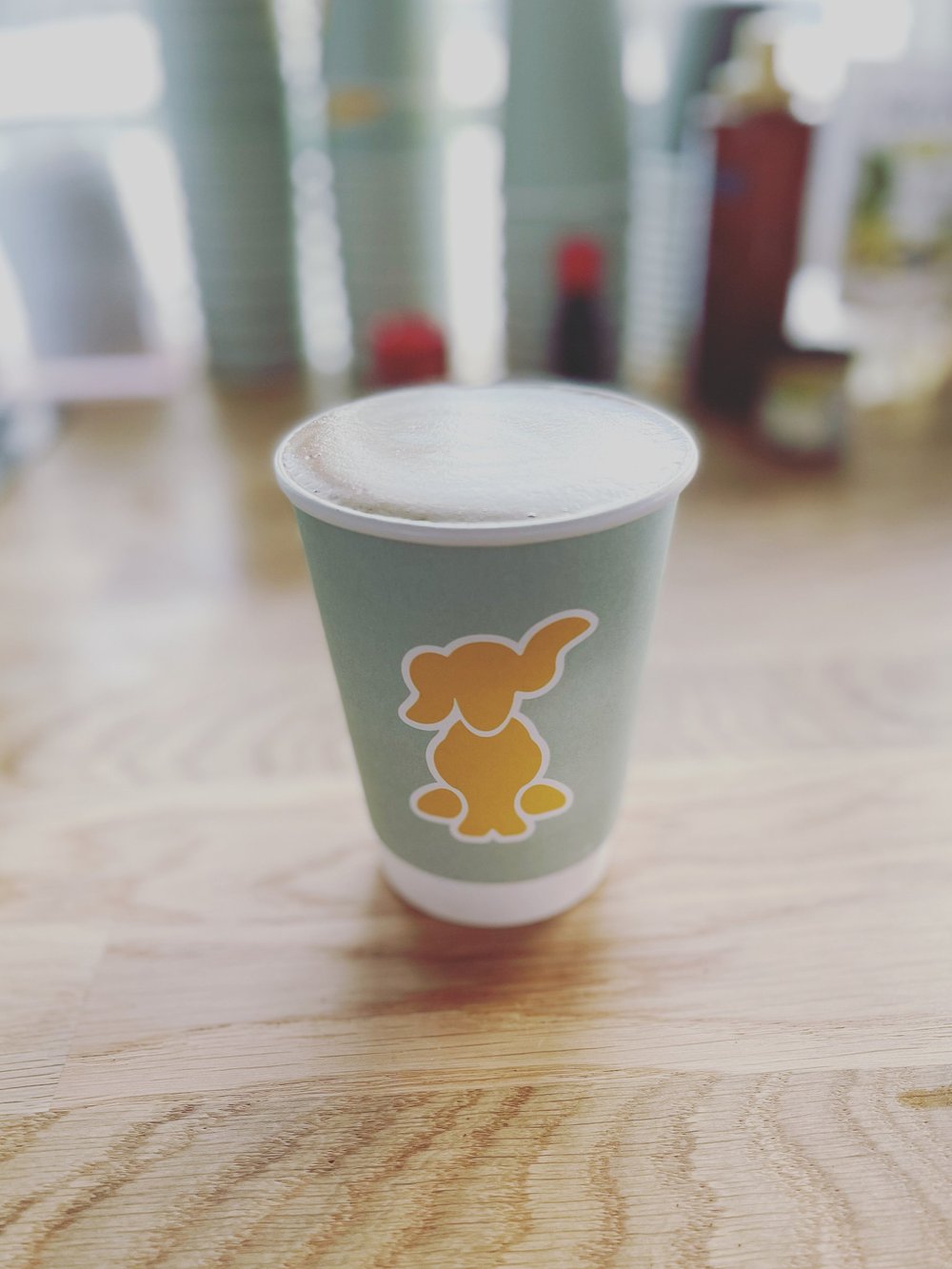 Q: Any words of wisdom for going out on your own?
Go slow, start small, and streamline as you go. In addition, think small in terms of your market. Local neighborhoods within a mile or two of where you operate are the lifeblood of a café, spending any time beyond those borders can produce diminishing returns for your time, effort and dollars.